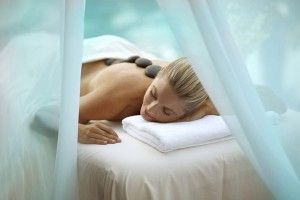 As the name implies, a health spa generally appeals to individuals looking to achieve positive results specific to their health concerns. Some health spas may offer day programs and treatment therapies, but many health spas are geared toward stays of 3 -5 days or longer in order to maximize potential benefits and improvements for overall health and wellness.

Types of Health Spas
Health spa programs, treatments, activities and services are specifically designed to address a range of different health issues, which may include some of the following:
Weight loss
Weight gain
sport injury repair
Detoxification
Smoking / Alcohol / Substance abuse cessation
Improved fitness levels
Improved respiratory levels
Mental health and wellness
A large variety of programs and treatments are offered at health spas all over the world. The specifics as to how each condition is treated vary from spa to spa. Professionals from all fields of medical science, alternative medicine and psychological backgrounds are involved in the design and implementation of therapeutic treatments, which are used effectively in individual or group sessions.
Additional Health Spa Features
While the primary focus of arranging time at a particular health spa may be an improvement to a particular health condition, there are other things to consider when choosing the right health spa to meet your needs. Based on location, the meals served may incorporate local tastes and flavors, which may be incompatible with weight loss or gain concerns and affect dietary restrictions in some cases.
Choosing the right health spa location is also important depending on whether you plan to incorporate lots of extra activities, or would rather spend time in quiet solitude. Seasonal activities that you enjoy in beautiful surroundings will help to complement the health spa treatments you plan to take during your stay.
The process of awareness, education and adapting to new habits is often focused on as a vital part of a health spa experience, so that overall wellness can be maintained and improved long after your health spa visit is over.
Choosing a Health Spa
The cost for a health spa program varies by location, treatments and packages provided. Some health spas offer an all-inclusive price with meals, accommodations and therapy sessions included. Other spas charge separately for selected services and add on treatments. As you can see, it is important to find out all of this information up front so as to choose the appropriate health spa to suit your expectations and budget.

While it might seem extravagant at first to arrange a health spa destination vacation, the health improvements very often outweigh the costs and consequences, which may come from neglecting an existing health condition. Having an overall fresh perspective, adopting more positive habits towards a healthier mind and body and feeling an immediate improvement to our state of wellness is priceless.
SpaSeeker can help you find the best health spa experience at the best price you can afford, which will help you to achieve long lasting health results for your future well-being. Simply use our free spa search engine.