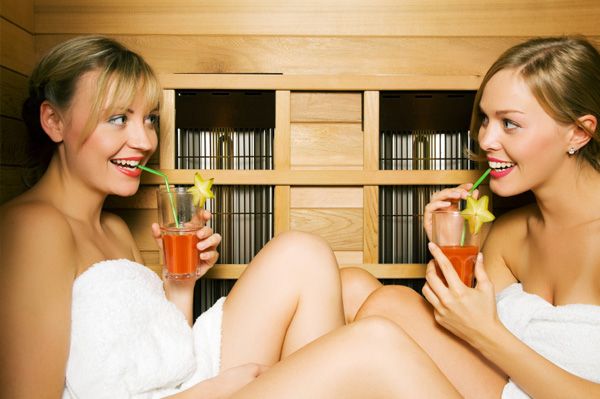 A spa weekend with the girls is a perfect way to have fun with your friends, especially when you want to get away from the hustle and bustle of everyday life. While shopping, partying and going to the beach are great weekend options, a girls spa weekend can be fun, pampering and can leave you invigorated at the end of your vacation.
So, if you are thinking about spending the week away with your friends, here some tips to help you plan the best spa weekend that all of your girlfriends will enjoy:
Choose Your Spa Destination
When you plan a girls spa weekend, the first thing that you have to do is choose your destination. Is there a specific spa resort that you wish to go to, or are you willing to have your vacation anywhere? Do you want your girls spa weekend to double as a vacation trip to somewhere far away; or do want to stay somewhere that does not require any travelling? Is the girls spa weekend a special occasion or just a reason to get away? There are many spa destinations you can choose from.
Check Out The Spa Amenities
The next thing you need to consider is the spa amenities and facilities. Most spa destinations have the usual amenities and spa treatments – hot pools, massages, facials treatments, body treatments, hair treatments, nail treatments and more.
Do you want to experience something more than the ordinary spa services on your spa weekend? Some spas offer healthy food options to make your getaway a healthier one. Other resorts have pools, gyms and fitness facilities, so you can continue exercising even when you are away from home. Also, there are resorts which are built on and around natural springs, making them great options if you love the idea of hot pools. Check out their amenities and look for things that make the resort "special."
Look At Other Fun Activities
Another thing to consider is the activities that you can do during your spa weekend. While you can certainly enjoy pampering treatments throughout your whole stay, you may also want to get out and away from the spa for some time.
When planning your perfect girls spa weekend, consider the activities that your destination has to offer. Is there a café, bar or nightclub nearby? Are there shopping options near you? Are there sports or outdoor fun options that you can consider in the resort? Having other entertainment options can be great and can keep your vacation from being boring.
What Is Your Budget?
The last (but definitely not the least) thing you should consider is your budget. Spa vacation places and travel expenses can vary depending on your destination of choice. Talk to your friends and consider how much each of you is willing to spend for the spea weekend vacation. This way, you will be able to narrow down your options and choose the best one that fits your budget.
Put Together Your Itinerary
Now that you already have a clear idea of what you and your friends want and what you plan to spend, you can already pick out the spa resort of your choice. When you have booked your tickets or reserved your rooms, you can start putting together your itinerary. List down the treatments and activities that you would like to do or treatments that you would like to have. Even with an itinerary, it is always good to make room for some unexpected occurrences. Do not worry too much if things do not go the way you plan – relax, unwind, have fun and enjoy your girls spa weekend.