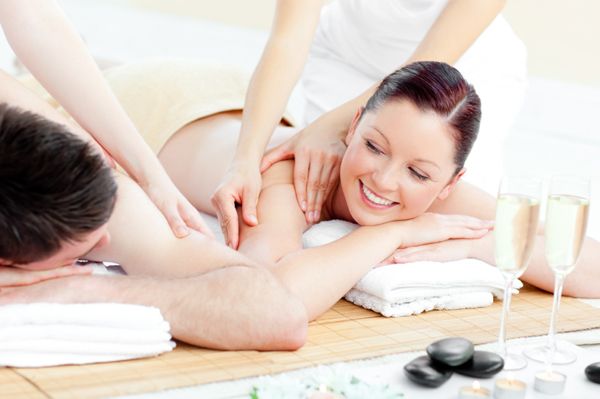 Couples spa vacations are now becoming popular choices for couples who want to get away for a few days.Spending a whole day at the spa with your loved one can be quite relaxing and rejuvenating – but what if you could actually spend a whole weekend or even a whole week getting pampered?
So, if you are planning a couple's spa vacation, here are some tips on planning and choosing the right destinations to make sure that you have the perfect experience.
Destination Spas Vs. Resort Spas
In choosing a couple's spa vacation, you should consider if you would want to go to a resort spa or a destination spa. Destination spas are lodging facilities that provide spa and other services to promote healthy habits. Fees for destination spas are usually all-inclusive and include sets of meals, sets of spa treatments and fitness-related classes. Resort spas on the other hand are quite similar but have a more relaxed setting. In resort spas, you will only need to pay for your accommodations and can choose your treatments, fitness classes, privileges and meals separately.
Consider Your Goals
If you are having a hard time deciding between resort or destination spas for your couples spa vacation, then you might want to consider your goals for this spa vacation. Do you and your partner want to lose weight or kick start a healthy lifestyle while on vacation, or do you prefer to simply relax and unwind? Your goals may help you decide to choose between the two.
Choosing The Destination
There are plenty of destinations for couples spa vacations so take a look at your options. Read up on your options; compare facilities and amenities as well as rates and prices. Consider the location, too. There might be resort or destination spas near your city so you do not have to travel far.
Book In Advance
Couples spa vacations have become more and more popular over the years, so it is best if you book ahead of time to make sure that there are no problems when it comes to accommodation. Some places offer discounts when you book in advance, so make sure that you do. Planning in advance also allows you to plan the treatments; classes or activities that you want to try to make the most out of your vacation.
Bring The Right Things
Bring light and breezy clothes, especially during the summer. You do not need to worry about what to wear when you are getting a spa treatment because you and your partner will most likely be wearing robes while getting massages or facials done. If you do plan to enroll in fitness classes like yoga or aerobics, then make sure that you bring the right outfits as well. Most holiday spa venues have pools and Jacuzzis, too, so do not forget to bring your swimsuits along with you.
These are just a few tips that you can follow to help you choose and plan the best couples spa vacation. So go ahead and start planning – and don't forget to enjoy when you are already there.